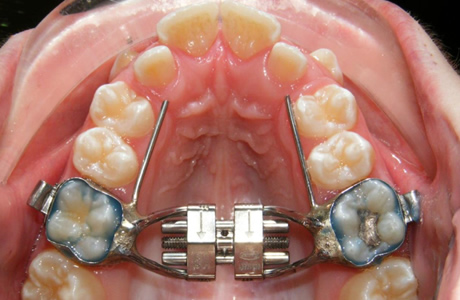 The palatal expander is used in cases where the upper jaw is ''narrow'' and there is an abnormality when in contact with the lower jaw. The appliance is best used between the ages of 6-10 and is better not to be used after the age of 16.
The appliance with the use of bands is usually attached to the upper 1st molars (there are a few different variations regarding the structure of the appliance)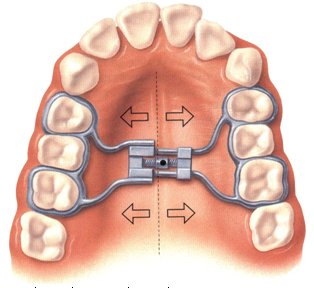 From a screw that is built in the middle of the appliance a pressure is applied to the two halves of the maxilla forcing them to separate and gradually while we open the screw to reach the normal position.
Once in normal position, the screw is ''locked'', and the appliance remains in place for a period of 6 months so that the achived result is retained.