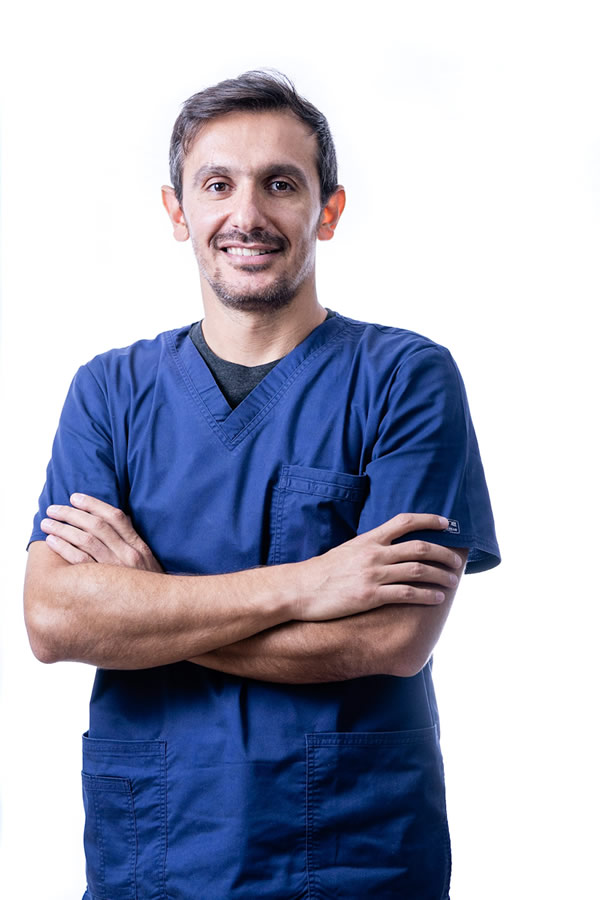 Dr Ioannis Hadjisoteriou was born in Nicosia in 1979.
He graduated from the Dental School of the University of Athens in 2006, obtaining his DDS title. From 2006-2009 he attained a 3,5 years post-graduated program in Orthodontics(including a Master in Orthodontics) at the ''Maurice and Gabriella Goldschleger School of Dental Medicine'' of Tel Aviv University.
From 2010 Dr Hadjisoteriou is a member of the World Federation of Orthodontists( WFO ) as well as of the American Association of Orthodontists(AAO). Ever since then he has been working in Nicosia in his private Orthodontic Center, the Smile Art Orthodontics! From 2013 he is a member of the Scientific Comittee of the Nicosia-Kerynia Dental Club and also he is currently the Treasurer of the Cyprus Orthodontic Society (COS).
He treats all cases needing Orthodontics for both children and adults using all available world wide techniques(metal & clear brackets, ligual brackets, Incognito ligual brackets, Invisalign).
He is fluent in Greek and English.